Trauma can happen following any terrible or life-threatening event or sequence of events and we now understand more about its impact on the brain's ability to engage in learning. Children and young people who have experienced trauma often struggle to concentrate in school, can be seen as disruptive in class, or simply find learning difficult.



We are a social enterprise committed to supporting teaching staff to build safe learning environments, attuned to the needs of children who have experienced trauma and adversity
Services for teachers and schools



We offer a range of training and consultancy services to teaching staff and schools, which aim to support educators in improving educational outcomes for all children. Talk to us about a complete package for your school
Upcoming Events


Q&A Session with Anne Marie Quilligan

The experience of school for Traveller children and their families
Thursday 8th September 2022 4.00pm - 5.30pm

Price: €40 | FREE or €25 for members (depending on membership level)

With special guest speaker, Anne Marie Quilligan, Social Care worker, Researcher & member of the Traveller history & culture expert assement group for the NCCA

This informal Q&A session will look at the difficulties Traveller children and their families have at school through the trauma-informed lens and in particular the impact of trauma passed through generations.

This is an excellent opportunity to have a trauma-informed discussion around issues affecting Travellers in education.

5-DAY INTENSIVE TRAINING COURSE

Becoming a trauma responsive educator
FREE information session for principals:
Wednesday 7th September 2022 11.00am-11.45am


OR

Monday 12th September 2022 9.30am - 10.15am

FREE information session | Contact us for 5-day course fees

Are you concerned about students in your classroom who have been impacted by trauma? Do you have students who despite your best efforts are struggling to settle to learn?

We are delighted to offer our intensive "Becoming a Trauma Responsive Educator" 5-day online training programme with support from Rethink Ireland.
Training delivered by best-selling author, teacher and educational psychotherapist, Marie Delaney. There will be a strong emphasis on the practical applications of trauma theory in classrooms and ways this relates to teaching, learning and behaviour.
INTRODUCTORY WEBINAR:
Trauma in the classroom. The basics
NEW DATES COMING SOON
Price: €40 | FREE for members

This introductory session introduces the topic of trauma in the classroom and explains the different types of trauma that children may have experienced or may still be experiencing. We also delve into the collective trauma that everyone has experienced as a result of the pandemic and how this may show up in the classroom.

This Introductory webinar is most suited to those who are new to trauma theory and its practical application in the classroom.

NEW:
'Clinic' with Marie Delaney
NEW DATES COMING SOON
Price: €59 | FREE for members

Don't miss the opportunity to attend our unique 'clinic' sessions with Marie Delaney. If there is a particular child or young person that you are struggling with in your classroom, you can now attend a monthly clinic to discuss the case that is concerning you and get expert advise and practical techniques to apply immediately in your classroom.

At Trauma Responsive Education we are a movement of like-minded professionals, connected in our desire to build trauma-responsive schools. We want to boost the resilience of children and staff, and advocate for education which is truly trauma responsive

If you believe in our ideals, and want to make a difference for children in your classroom, join our community
As a member of Trauma Responsive Education, you will have access to the latest evidence-based training on trauma in education. In addition, you will be part of a community of like-minded professionals, who can share best practice and are all connected in their desire to build trauma-responsive schools
Marie is a teacher, educational psychotherapist, trainer and writer. Her teachings have inspired a generation of teachers to think outside the box and to challenge their thinking on managing behaviour. She equips teachers with practical strategies to engage all students and does it all with a sense of humour.
Read More

Lisa is an experienced researcher, endlessly curious, and leaves no stone unturned in her insistence on getting to the root of an issue. She has a keen interest in trauma and is fascinated by the latest trends in neuroscience and how this fits in with trauma-informed and trauma-responsive education.
Read more


Parentification is a childhood trauma that's rarely acknowledged.

When a child becomes a parent to their parent, there's a lifelong impact.

A thread (🧵):


**REGISTRATION CLOSING** Fri 23rd Sep for our intensive online 5-day training programme: Becoming a Trauma Responsive Educator

Nominal fee thanks to support from @rethinkireland

A few spaces left. Contact info @trauma-ed.com for details

@mariedelaney1 @IPPN_Education https://t.co/xEJvr8UVnc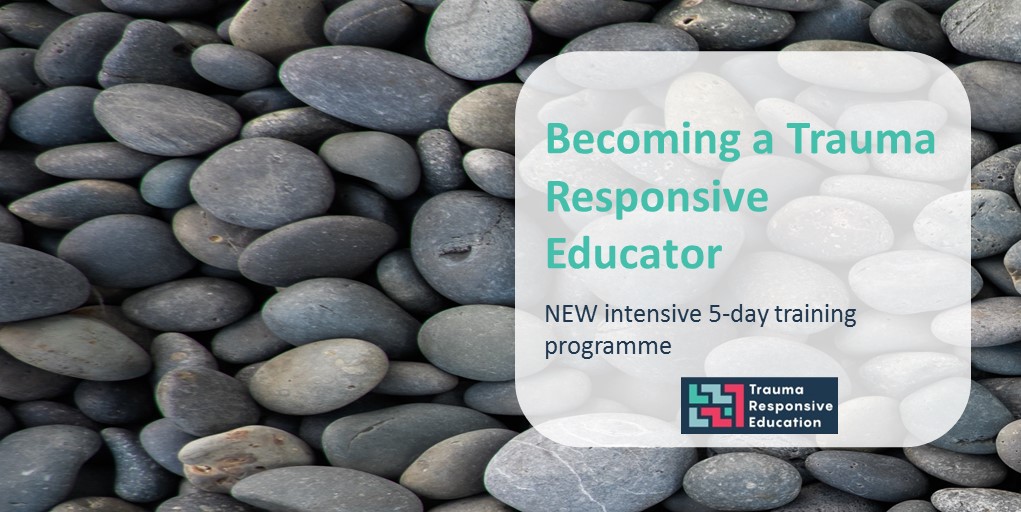 Collaborate & Communicate
Collaboration and communication are at the core of what we do. We rely on our members to spread the word and help us to create a trauma-responsive education system.
We aspire to be a movement which can truly change things for the better and advocate at all levels for children who have experienced trauma and adversity in life.
We aim to resource educators with the skills they need to recognise and reframe trauma in their classrooms.
Education is at the heart of our social enterprise. But we also want to energise teachers to do this work. You can do it!
I had during this webinar the sense of a growing community of teachers and educators interested in a trauma-informed relational approach to education - it feels very hopeful! Thank you for your work.
Brilliant presentation. A must for any educator. So honest and non preachy. Just facts not stats. Marie knows children.
I think this webinar should be made available to all schools. It is extremely relevent. Marie is a wonderful speaker on this topic. It was a concise, direct and meaningful webinar and has sparked enthusiasm in those who attended. Learning and supporting children's learning by looking at emotions, relationships and behaviours is always at the heart of her sessions.
It is critical that schools have a good understanding of trauma and its effects and how to support going forward and it's so great that Marie is offering that support. Marie's approach is ideal in that it is both theoretically and practically informed so she can offer teachers the theory and also give practical advice in relation to how to turn the theory into actions. Thanks a million.
Secondary School Teacher
Ireland
Sign up for our Newsletter
Sign up with your email address to receive news and updates